Re: Chicken factory
---
[ Follow Ups ] [ Post Followup ] [ Commercial Drive Community Discussion Board ] [ FAQ ]
---
Posted by Elaine on August 02, 2000 at 16:56:41:
In Reply to: Re: Chicken factory posted by Frank on August 01, 2000 at 22:33:24: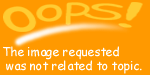 That chicken factory is getting to be a real problem. I don't understand how it is allowed to be so close to residents. No way you'd find it in West Van!!!
To be truthful, i can't stand going past there.
---
---